.JPG Vulnerability
It is estimated that 1 in 5 computers is infected with some kind of virus or trojan.
It is important that all PC's and network servers have protection against viruses. Many computers running anti-virus software become infected because they are not regularly updated. An out of date virus checker offers no protection against the average 3 new viruses or trojans released daily.
If you suspect that you may have a virus on your computer or network and you have virus protection software installed, we suggest you update your virus definitions and run a full scan (All Files with no exclusions) on your hard drive(s) and network.
If this however does not solve the problem, or you are not sure how to do this, or simply just prefer a professional to check over your system, WhipNet offers professional virus removal and protection services.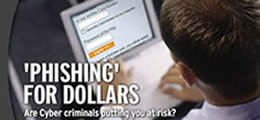 A technician will come to your location, remove all infections, and restore any system files that were damaged by the virus. In addition, we will also offer to update your virus protection to the most current available along with configuring your computer, lan, or wan for maximum security as well as removing a new and growing threat of spyware and phishing.
We use the Professional Virus Cleaning version of Symantec Norton Antivirus and MacAfee to scan and remove all currently identified viruses from infected computers.