Shared / Virtual Web Hosting Packages
| | |
| --- | --- |
| Personal | Business |
| Use your own Domain Name or one of ours for Free <http://you.whipnetworks.com> | Use your own Domain Name or one of ours for Free <http://you.whipnetworks.com> |
| 40mb Web Space | 400mb Web Space |
| 5 E-Mail Accounts | 200 E-Mail Accounts |
| Unlimited E-mail Forwarding to your ISP | Unlimited E-mail Forwarding to your ISP |
| Daily Backups | Daily Backups |
| UPS Backup | UPS Backup |
| 24/7 Network Monitoring | 24/7 Network Monitoring |
| - | FTP Access |
| - | ASP.NET (Framework) |
| - | CGI-BIN |
| - | FrontPage Extensions |
| | |
| | |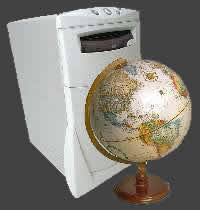 All of our shared hosting and dedicated servers reside in this state-of-the-art, centrally located data center in Houston TX. Being located in the middle of the United States provides equal performance hosting from both coasts.
Help change my nameservers to Whipnet.com's.
What is a SSL Encryption, or a Secured Site?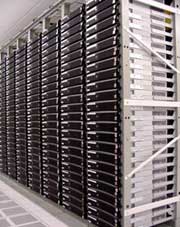 Whipnetworks offers a range of Dedicated Hosting packages and custom built web servers.
Please contact us for a consultation.
What is a Dedicated server?
What to look for in a Dedicated Host.