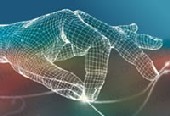 Regardless if you are looking for a simple static web presence for your small business or a dynamic Flash intranet, Whipnet will guide you from start to finish.
Listening to your wants and needs, seeing your vision realized.
A Website and Your Business.
As a business owner, you are always trying to find ways to help make your business grow. Perhaps, you have installed a new sign over the front door, you advertise in your local "YELLOW PAGES" directory.
Well, think of a website as an extension of all of those, but with 100 times the result. A website can inform and sell for you so much more, than an in column ad. But don't abandon your sign or cancel your ads in the directory...
A web address is just as important as Your Phone Number
Link all your advertising together by adding your web address. In fact, you should put it everywhere you have your business phone number. A web address today is as important to your business as your phone number. It gives your customers another way to get in touch with you, and you to offer information with solutions to their problem.
World Wide Web can be local
What is the main concept of your sign and advertising? They bring in local customers. Why wouldn't a local client look you up on the Internet? A web site can and will bring you more customers at 1/10th the price.
More and more of your future customers are turning to the Internet seeking more information on line. Your website will be more informative to your customer than what your ad ever will reflect. The question is... will they find you on Google, Yahoo and other engines? If your not there, you can bet your competition is!
Everyday, local businesses are coming online. Maybe you should be there when they look for businesses that offer the product or services that you can provide. WhipNet Web Design can provide your business with an affordable small business web design.